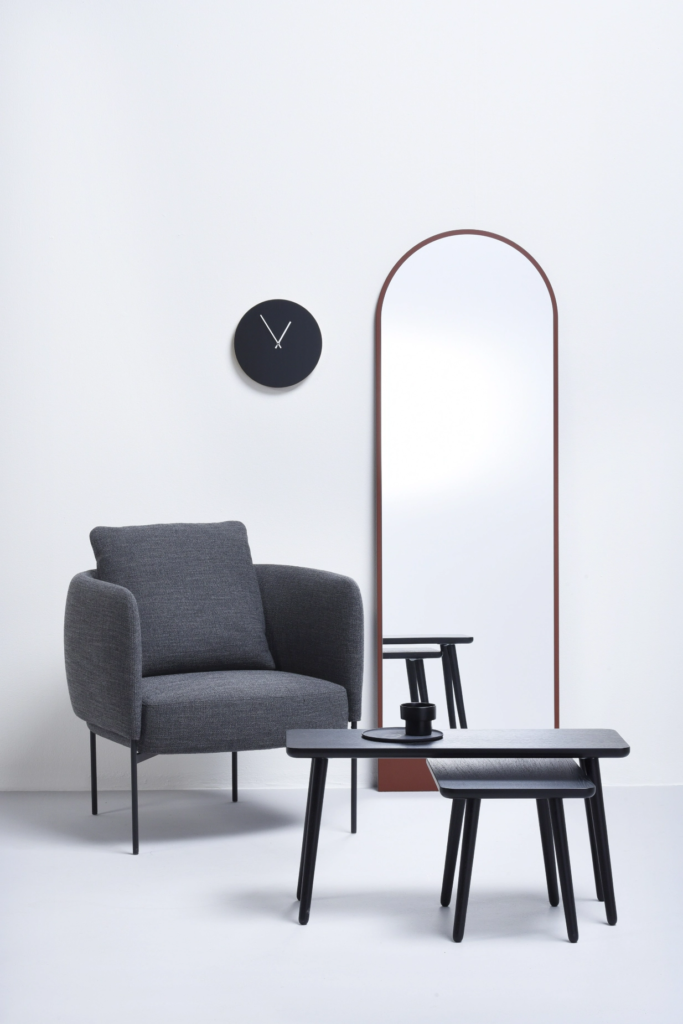 Our story
Muoto2 was founded in 2010 by two Finnish designers, Kirsi Pasanen and Mikko Kentta. The idea behind the company was to combine the founders' design, manufacturing and product development skills into a single business. We were one of the first companies in the Lahti area to do both design and manufacturing of their own collection in-house.
The name Muoto2 (Finnish for "Form2") is a combination of the idea of design as form in a space and the number of founders of the company. Muoto2 designs and manufactures home furnishings and larger furnishings for public spaces.
The company has steadily expanded its business. At the beginning, it was located in a small rented warehouse in the village of Vääksy, but nowadays it operates in the town of Lahti, in a factory of almost 400 sqm in area. Comprehensive woodworking facilities and a paint shop for finishing the products are both located in the company building.
One of the guiding principles for Muoto2 is a customer-oriented approach and customer satisfaction, regardless of the project. We are well-known for our problem-solving skills. Don't hesitate to contact us for even the most challenging of projects.
In addition to Kirsi and Mikko, there are two full-time carpenters working in the factory. During busy times we also employ some seasonal workers. Muoto2 also offers internships for students.
Our extensive partner network allows us to use also materials other than wood and metal via subcontracting. It is important for Muoto2 to use Finnish materials, partners, and know-how.
Please contact us for further information.
Best regards,
Kirsi and Mikko,
Muoto2